Restorative dental procedures practiced by our Calgary dentists include the diagnosis and treatment of oral conditions affecting the teeth and jaw.
What is a Dental Restoration?
Restorative dental care refers to the integrated management of oral health problems and the effort to restore the mouth to a functional and aesthetic state. Its ultimate goal is to replace a patient's missing teeth while preserving their natural teeth as much as possible.
Request An Appointment
The Importance of Replacing Missing Teeth
It is essential to replace missing teeth because such gaps are vulnerable to plaque-causing bacteria which can cause cavities and tooth decay.
Additionally, missing teeth will put unnatural stress on your remaining teeth, eventually shifting their natural alignment which may lead to a collapsed bite and loss of vertical dimension.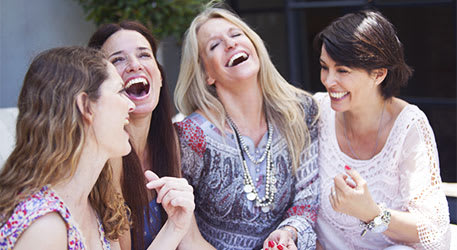 Restorative Dental Services in Calgary
Dental Implants in Calgary
Dental implants are an effective restorative dentistry solution, providing secure and natural looking teeth for patients who have experienced tooth loss due to injury or disease.  Learn More
Dental Crowns in Calgary
Dental crowns are used to restore cracked, chipped, or otherwise damaged teeth. They are cemented into place to fully support the portion of your tooth which sits at and above the gum line. Our dentists will take the utmost care and time to match the colour of these crowns to your teeth so that you can have that natural look and feel you want.
Dental Bridges in Calgary
Dental bridges are an efficient restorative dentistry solution for patients with missing teeth. During the dental bridge procedure replacement teeth are fitted into the gaps where the tooth loss has occurred. Dental crowns are then used to attach the replacement teeth to the adjacent ones thereby producing a sturdy, natural result.
Dentures in Calgary
We offer our patients several different types of dentures which include full, partial, and immediate cosmetic dentures. Our dentists can help you determine the type that is most natural and appropriate for your individual needs and aesthetic goals.
Dental Restorations in Calgary: The Benefits
Restorative dental procedures can improve the health of your teeth as well as the appearance of your smile.
More specifically, some of the advantages include:
Conserve Your Tooth Structure
We can treat the tooth in question by removing only the decay and undermined tooth structure while still maintaining the integrity of the rest of your natural tooth.
Improve Your Appearance
We can help improve the appearance and function of your smile. By fixing cracked or damaged teeth,  you will have more confidence to show off your wonderful grin. By restoring the contour of your teeth, procedures such as dental bridges can improve your speech and the bite between your upper and lower teeth.
Improve Your Oral Health
Worn, decayed or broken teeth can decrease your oral function and are also very hard to clean. This means that even one broken tooth can negatively affect your oral health. Dental restoration can help restore your teeth to their natural, healthy state by reducing the risks of oral health problems such as cavities.