At Pensak Houghton Dentistry in Calgary, our dentists offer a number of cosmetic procedures like teeth whitening.
What is Cosmetic Dental Care?
Cosmetic dentists are largely concerned with the quality and appearance of your teeth and smile. In the cosmetic dentistry field, the emphasis is placed on the art of our craft and we strive to give you that natural look you desire. 
Cosmetic Treatment At Pensak Houghton
While 'cosmetic dentistry' is not an official field of dentistry, there are a number of dental procedures that have a primarily cosmetic purpose.

Cosmetic dental services focus on dental aesthetics – the overall appearance of a patient's smile. With the cosmetic services offered at our Calgary dental clinic, we can alter the colour, position, shape, size and alignment of your teeth.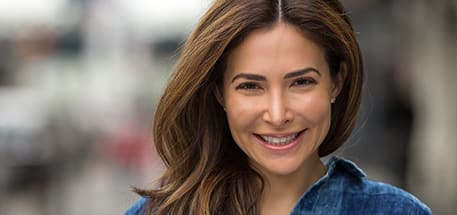 Teeth Whitening
Lighten the colour of your teeth with our professional teeth whitening services.
Veneers & Lumineers
Camouflage tooth damage and discolouration with minimally-invasive dental veneers.